Jeg skulle lage en LO etter skissen som fulgte august-kitet hos Swirlydoos: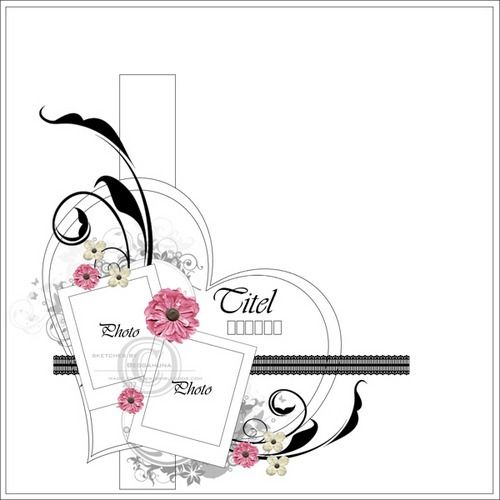 Fant fram to bilder fra en tur vi var på i sommer, men for å fylle opp arket når jeg skrev ut bildene tok jeg med et tredje bilde fra samme turen. Så satte jeg i gang og lekte meg og fant ut at jeg kunne jo gjøre noe liknende med det siste bildet også. Til slutt ende det hele med to LO'er basert på skissen. Den jeg hadde tenkt å lage ble slik:
Den som ble til underveis ble slik:
Sammen blir det:
Noen detaljer:
Samme teknikker er brukt på begge sidene, her fra side 1.
Og fra side 2: